In addition to high-quality care, we strive to provide dentistry that is budget-friendly. Unexpected dental expenses can put a strain on your wallet, but so can the ones you see coming. Our practice is very insurance friendly, and we have a Dental Savers Plan that can save you big on all of your family's dental procedures. If there's ever anything we can do to improve your dental experience at Reen Chung, DDS, let us know! We can't wait to welcome you to your new dental home.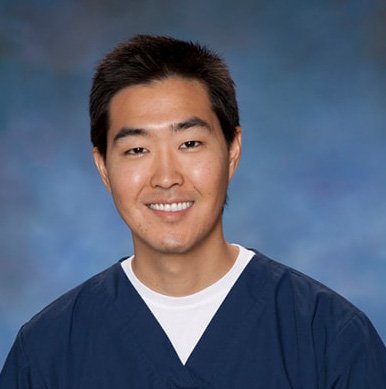 Meet Your Dentist in Northgate, Seattle
Dr. Chung earned his dental degree from Loma Linda University School of Dentistry. He worked in Bakersfield, California alongside Dr. Anthony Ching, a faculty member at the prestigious UCLA School of Dentistry. Dr. Chung comes from a long line of dentists – his father and older brother are dentists, as are many cousins and uncles. Dr. Chung specializes in comprehensive dental care for all ages, and he looks forward to caring for your smile. Schedule your appointment today!
Locations Served
One of the many benefits of Reen Chung, DDS, is that we strive to be a reliable dental care provider for more than just our next-door neighbors. We're grateful to be able to serve Northgate, North Seattle, Lake City, Pinehurst, Maple Leaf, Greenlake, and many other surrounding areas, too. We take our jobs very seriously and always go above and beyond to ensure our beloved community gets the exceptional, high-quality care they deserve.
Convenient Care
Our office always strives to offer same-day treatment post-diagnosis whenever possible to reduce the number of trips that your family has to make to our office. We also offer family block appointments, which means everyone in your household can have back-to-back visits with our team and have all of their routine care taken care of in a single morning or afternoon. Need to make an emergency appointment? Our team can make room in our daily schedule for any urgent situations like unbearable tooth pain or a dental abscess.
Our In-House Dental Savers Plan
Uninsured or underinsured? Our office provides an in-house savers plan that allows patients to receive the routine preventive care that everyone needs to maintain a healthy smile. Our plan also provides discounts on additional services that you may want or need, including cosmetic treatments like teeth whitening. Interested in learning more? We recommend giving our office a call so we can go over how our plan can work for you and your family. Benefits begin immediately upon enrollment, so contact us today!