In addition to high-quality care, we strive to provide dentistry that is budget-friendly. Unexpected dental expenses can put a strain on your wallet, but so can the ones you see coming. Our practice is very insurance friendly, and we have a Dental Savers Plan that can save you big on all of your family's dental procedures. If there's ever anything we can do to improve your dental experience at Reen Chung, DDS, let us know! We can't wait to welcome you to your new dental home.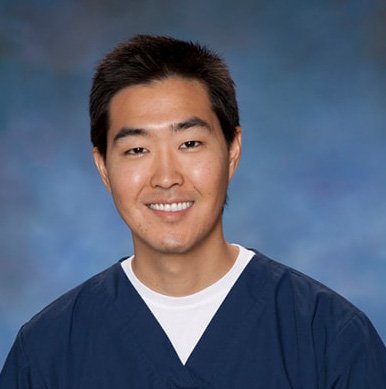 Meet Your Dentist in Northgate, Seattle
Dr. Chung earned his dental degree from Loma Linda University School of Dentistry. He worked in Bakersfield, California alongside Dr. Anthony Ching, a faculty member at the prestigious UCLA School of Dentistry. Dr. Chung comes from a long line of dentists – his father and older brother are dentists, as are many cousins and uncles. Dr. Chung specializes in comprehensive dental care for all ages, and he looks forward to caring for your smile. Schedule your appointment today!
Northgate
If you're in the Northgate neighborhood, we're right around the corner from you. Hop on over to our office and let our friendly team take care of your smile! Whether you're overdue for a routine checkup, looking to brighten your smile with teeth whitening, or in need of a more complex dental treatment like dental implants, you can rest assured that you're in good hands.
North Seattle
We understand that it can be difficult to find a good, trusted dental home. At Reen Chung, DDS, we'd love to be your go-to dental office! Our practice sees patients of all ages and has a wide variety of service offerings. If you're in North Seattle and struggling to find a dentist that's the right fit for you, we invite you to schedule an appointment with us. Our relaxing atmosphere, modern technology, and down-to-earth team will make dental visits feel less like a chore and more like a fun getaway.
Lake City
One of the many benefits of Reen Chung, DDS, is that we strive to be a reliable dental care provider for more than just our next-door neighbors. We're grateful to be able to serve Lake City and many other surrounding areas, too. We take our jobs very seriously and always go above and beyond to ensure our beloved community gets the exceptional, high-quality care they deserve.
Other Areas
We also serve a number of other areas around the North Seattle area like Pinehurst, Maple Leaf, Greenlake and more. If you would like to see if we take patients from your area, please contact our team and we can help set up an appointment and even provide directions to our north centrally located dental office.