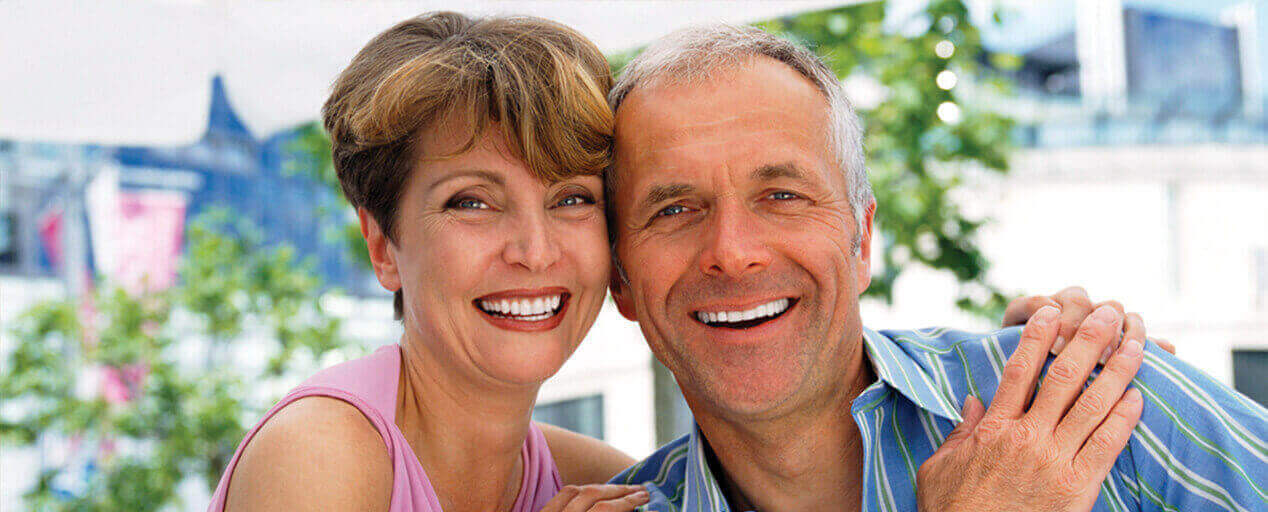 Modern Dentures in Seattle, WA
For patients missing most or all of their teeth on their upper or lower arch, we offer advanced dentures. Our skilled team creates custom-fitted dentures to replace your missing teeth and give you back a fully functioning smile. From traditional to implant-supported, we offer a variety of dentures to meet your unique tooth replacement needs!
Traditional Dentures
Our full and partial traditional dentures are designed to fit snugly on the gumline and stay in place with the help of extra-strength denture adhesives. If you're not missing a full arch of teeth, our partial dentures have metal attachments that connect to existing teeth for additional support.
Implant-Supported Dentures
If you're looking for a secure, easy-to-manage denture solution. We can place four to six implants into your jawbone. They act as a stable foundation for your denture and all you have to do is snap it into place. With implants, your denture won't slip or slide throughout the day, so you can feel confident in your smile!
What Dentures Can Do For You!
Allow you to easily speak, smile, and laugh
Give you a natural, youthful-looking smile
Help you eat and chew with ease
Preserve your facial shape by preventing your cheeks and lips from appearing sunken
Prevent bone loss with implant-supported dentures
---
Dentures FAQs
What types of dentures are there?
There are full and partial traditional and implant-supported dentures. At your consultation, we'll examine your mouth and oral health, go over your smile goals and concerns, and discuss your budget to determine which type of denture best fits your needs.
How do I care for my dentures?
Similar to your natural teeth, dentures also need routine cleaning to stay in great shape. You can soak your dentures in a denture-safe solution overnight or gently scrub them with a toothbrush. After you get your dentures, we'll provide you with comprehensive care instructions to preserve your dentures and increase their longevity.
What is the average cost of dentures?
There isn't an average cost per se for dentures. The cost varies depending on which type you get, your oral health, and more. We'll provide you with an accurate cost estimate after determining which type of dentures and treatment you need.
High-Quality, Affordable Dentures
Our aim is to give a wide range of patients access to premium, affordable dentures. At your consultation, our team can provide you with a detailed cost breakdown of your treatment plan and go over our wide range of financial options. We'll never surprise you with hidden fees and we'll do everything in our power to help you regain a fully refurbished smile without breaking the bank!