At Reen Chung, D.D.S., one of our popular restorative treatments for missing teeth is dental implants. Not only do dental implants look and function just like your natural teeth, they can last a lifetime with proper care! Today, we want to walk you through the dental implant procedure and provide some tips on caring for your dental implants.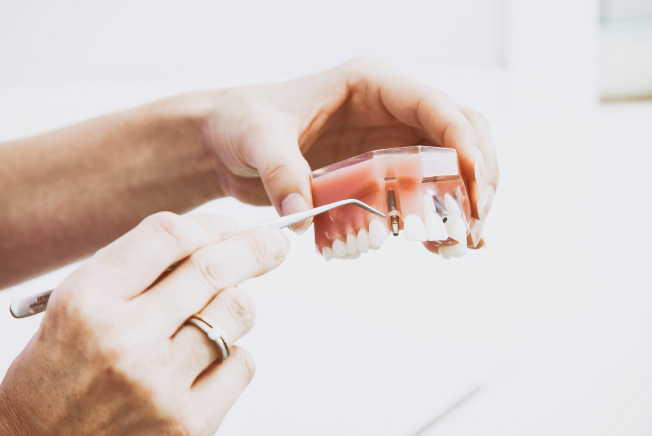 What Are Dental Implants?
Dental implants are a more permanent solution to missing teeth, but without the hassle of dentures. Dental implants are a versatile and strong solution to missing teeth – whether it's just one tooth, multiple teeth, or an entire arch!
How Do We Place Dental Implants?
We place dental implants during a two-part process. First, we will surgically implant a titanium post into your jaw bone in place of the missing tooth. The titanium then fuses with your jaw bone, creating a steady base for an implant and acting just like the root of your tooth.
Once the area around the post heals, we place an abutment onto the post, then attach a crown or bridge. Crowns are custom-created to match your natural teeth. After we place the crown and the procedure is complete, both the look and function of your missing tooth are restored. No one but you will know that your implant is not a natural tooth!
How Do I Take Care of My Implants?
While dental implants cannot get cavities like natural teeth, they still require good oral hygiene to avoid damage or infection around the implant. Be sure to brush your teeth twice daily for two minutes each time, floss each day, and visit our office regularly for cleanings and exams. With proper care, your dental implants will help you chew, talk, and use your mouth normally for the rest of your life.
To ask us any questions or to learn if you may be a good candidate for a dental implant, contact our office today!
Contact Us