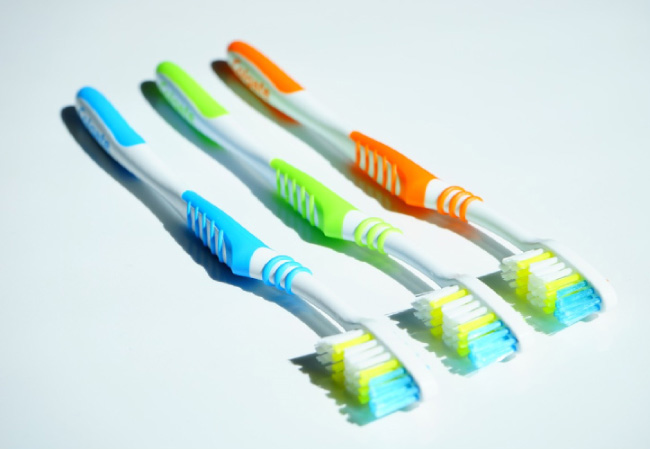 By following a proper at-home oral hygiene regimen, you use your toothbrush at least two to three times a day for two minutes each time. Have you ever stopped to think about just how often you actually change out your toothbrush? It is constantly brushing away plaque and can actually become a breeding ground for bacteria. Here are some tips for your dental tools and what to look for when getting new ones!
Caring for Your Toothbrush
After every brush, we recommend thoroughly rinsing off your toothbrush. This will help wash away residue and bacteria off the bristles in between brushing sessions. Between three to four months, we advise patients to get a new toothbrush. After four months, bristles can become weak and ineffective and bacteria can build up on the toothbrush. Swapping your toothbrush out for a new one up to three times a year can greatly benefit your oral health!
Choosing the Right Toothbrush
Is it time to get a new toothbrush? There are many things to consider when picking a new one! We recommend choosing a soft-bristled toothbrush. Hard-bristled toothbrushes can be tough on enamel and potentially cause gums to recede. When it comes to manual versus electric, the decision is up to you! However, electric toothbrushes have exceptional cleaning power and are better able to remove plaque from teeth compared to their manual counterparts.
Discuss Your Oral Hygiene Regimen with Your Dentist
If you have any questions or concerns about your oral hygiene regimen, we recommend speaking with your dentist. They will be able to help you make the best choices for your at-home routine based on your specific dental needs. And remember, if you've had the same toothbrush for more than four months, it's time to get a new one!
Looking for a dentist near you in Seattle, WA? We'd love to take care of your smile! Please contact Reen Chung, DDS to book your visit!
Contact Us