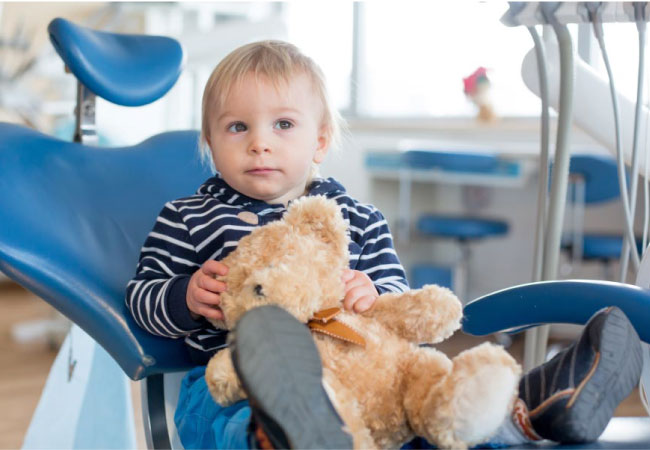 Your child will have many dental milestones. Though you should be prepared for many of them, being prepared for their first dental visit may be the most important. By preparing your child for their first dental visit, you're setting them up for positive dental experiences throughout their lifetime! Here are three proven ways to prepare your child for their first visit to the dentist.
1. Play Dentist at Home
What better way to prepare for a visit than by acting one out? You can make this a fun playtime activity before taking your child to the dentist for the first time. You can set up your child's favorite toys as though they are going for a checkup and use props for the rest of the setting.
Or, you and your child can take turns as the patient by acting out what may happen and brushing each other's teeth. During this time, you can talk excitedly about what you are doing and why it is important!
2. Ask to Tour the Dental Office
New places can be scary, especially for children who have no idea what a dental office is. If you know your child is not a fan of new places or faces, ask our team about taking a tour of our office!
During this time, you can explain the things they are seeing to reassure them the new environment isn't scary and that they can look forward to seeing it again.
3. Bring a Favorite Item Along
Does your child have a favorite blanket or stuffed animal? It can be great to let your child bring one of their favorite items along. Not only will the item help them feel slightly more comfortable, but it can also serve as a great distraction or way to keep them warm or feel protected.
Kid-Friendly Dentist in Northgate, Seattle
Getting excited about dental visits, or anything, can encourage your child to feel the same. At Reen Chung, DDS, Dr. Chung, and our team love seeing children of all ages. If you're looking for a kid-friendly dentist, contact us today!
Contact Us