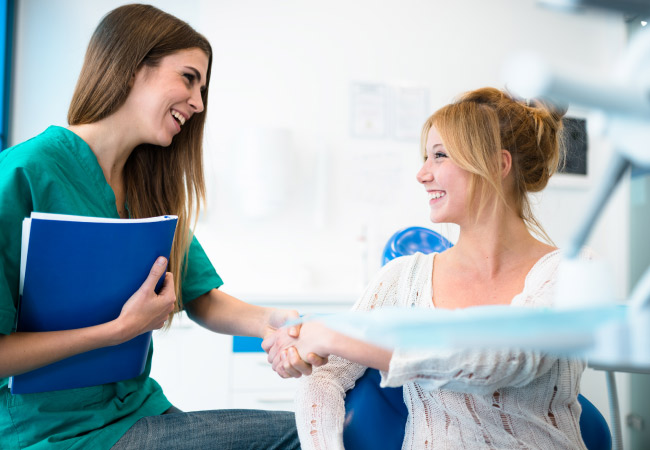 Dental care can quickly end up on the back burner throughout the year. Before you know it, it's December, and you're scrambling to set up dental appointments to use your dental benefits before they expire.
Many patients have been there, so don't feel guilty. Instead, read this blog to learn the three best ways to use your dental benefits in 2022!
1. Review Your Benefits
If you have dental insurance, it's best to review what coverage you have to make a plan to stay on top of your or your family's oral health. Most dental insurance plans run yearly. Taking advantage of everything your dental insurance offers can save you money.
2. Schedule Preventive Care
Regardless of your dental insurance plan, two cleanings and exams each year are often included with your dental benefits at no cost! Not only do preventive dentistry services leave you with a fresh and clean mouth, but it is also a chance to catch dental problems before they worsen.
Scheduling preventive dentistry visits like cleanings and checkups or even oral cancer screenings ahead of time is a great way to make sure they are on the calendar!
3. Keep Up with Restorative Treatments
While coverage for restorative treatments may vary on your dental benefits, it is still best to keep up with restorative treatments. If you suspect a dental problem but avoid addressing it, the dental issue will likely worsen and may require a more major dental procedure.
Keep up with dental work throughout the year instead of being strategic with the dental procedures that may leave you worrying about exceeding your annual maximum. You're more likely to avoid reaching the maximum quickly.
Comprehensive Dental Care in Seattle, Washington
Are you ready to start taking advantage of using your dental benefits? Dr. Chung and our team provide an array of dental services that can help keep your smile healthy and beautiful. Get in touch with our office to schedule your appointment or to learn more about financing your care!
Contact Us