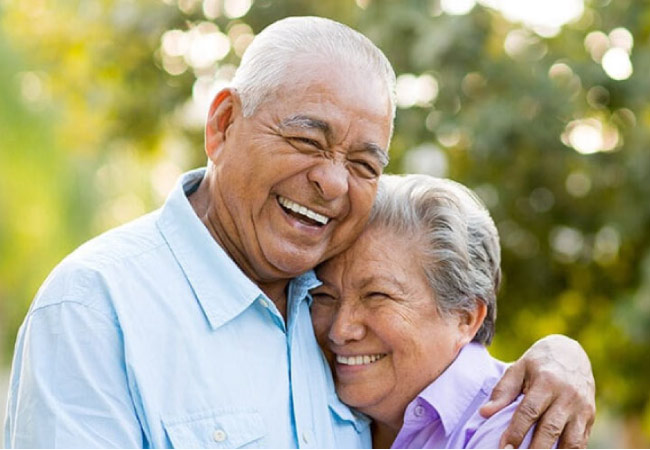 You may know that you want to restore your smile, but after that, you may not know the best way to go about doing so. On one hand, it's a nice problem to have since modern dentistry offers a wide variety of tooth-replacement options, allowing patients of all different budgets and lifestyles to find the right option for them. On the other hand, the number of choices out there might leave you feeling stumped.
Many prospective dental patients find that their decision boils down to either dental implants or dentures. They're both common, effective options, and we break down how they differ here:
The Deal with Dental Implants
Dental implants are one of the more modern ways to replace missing teeth. One of the main differences with implants is that they're designed to match not just the appearance of a natural tooth but also its structure. The implant itself is placed in the gum like how the roots of your other teeth are positioned. This means that the dental implant is securely fixed in place so you don't need to take it out to clean—just brush it like your other teeth! This permanent placement also supports your jawbone health and helps maintain your facial shape.
The Lowdown on Dentures
The general idea of dentures has been around for many, many years, serving as a testament to their effectiveness. These days, dentures are designed to fit better and look more natural than ever before. Depending on the type of dentures you get, they'll either rest on your gums, be fixed in place with attachments onto surrounding teeth, or be secured with dental implants. Dentures are an affordable option for those who are missing many teeth or a full arch of teeth.
Restorative Dentistry at Reen Chung, DDS
If you still have some remaining questions about the different functions and advantages of dental implants or dentures, don't hesitate to get in touch with us here at Reen Chung, DDS. We provide both restorative treatments as part of comprehensive dental services. Call or email our Seattle dental practice today!
Contact Us