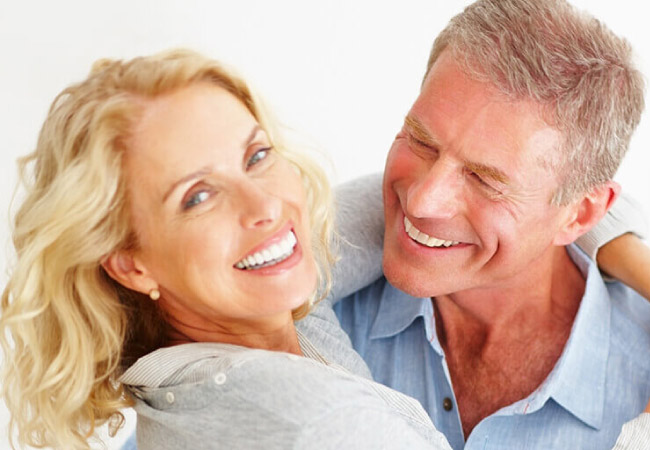 Few things can make your smile red-carpet-ready like dental veneers. In fact, veneers are the choice of celebrities ranging from Tom Cruise and Hillary Duff to George Clooney and Demi Moore. Dental veneers are also a popular choice among our patients at Reen Chung, DDS. If you're looking to improve your smile and boost your confidence, dental veneers have many advantages.
What Are Dental Veneers?
Dental veneers are thin, tooth colored shells made from either porcelain or composite material. Once bonded to your teeth, veneers can hide chips, alignment issues, stains, irregular or uneven teeth, and more. One advantage of dental veneers is that they're a long term solution to cosmetic issues: with proper care, they can last for over 10 years.
What is the Procedure for Dental Veneers?
Another advantage of dental veneers is that they are a versatile treatment. If you've been hiding your smile due to stains, chips, or other issues, veneers can give you the confidence you need to show off your teeth again. The first step? A consultation with Dr. Chung and our team, where we'll discuss your goals and concerns, explain how veneers work, and possibly take X-rays or impressions of your teeth.
During your next visit, we'll prepare your teeth for veneers by removing a small amount of the tooth structure and taking an impression. We'll fit you with temporary veneers while we wait for the lab to create the finals. At the third appointment, we'll fit you with your customized dental veneers. After checking the fit, you'll leave our office with the smile of your dreams.
What Are Other Advantages of Dental Veneers?
The modern dental veneer requires removing only a minimal portion of your natural tooth for the perfect fit. In addition, gum tissues usually respond well to veneers. With dental veneers, you're in control: you can custom-select the color, opt for stain-resistant porcelain veneers, and hide a variety of imperfections. To learn more about dental veneers or schedule a consultation, call our office today!
Contact Us