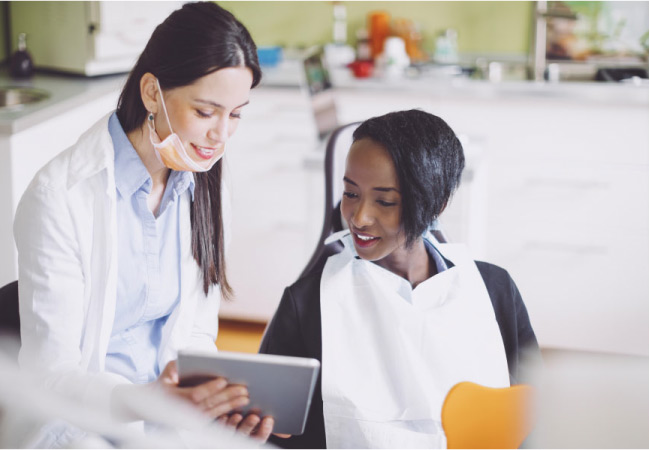 Time for some honesty: are you the kind of dental patient who keeps up with routine visits to the dentist, or do you only make an appointment after something has gone wrong? If you're the latter, you're not alone. However, we think we can change your mind with this list of top 5 reasons why you should find a dentist for routine care.
1. You'll Save Money
Did you know that most dental insurance plans cover routine care? This usually means two exams per year, along with the necessary X-rays. If you don't have dental insurance, our in-house dental savers plan provides significant savings on routine care. This is important because routine dental care allows Dr. Chung and our team to diagnose and treat minor issues long before they develop into serious problems!
2. You'll Save Time
By making the time to get routine dental care, you'll likely save time in the long run. Staying up to date with regular cleanings and exams may help you maintain your oral health and avoid the need for time-consuming treatment and recovery that comes with serious dental issues.
3. You'll Avoid Pain
In addition to saving time and money, routine dental care can spare you the discomfort and recovery that can come with more serious treatments. After all, it's much easier to diagnose and treat a small cavity with a filling than treat an infected tooth with a root canal.
4. You'll Develop a Healthy Habit
Once you find a dentist for routine care, regular checkups and professional cleanings will become a healthy habit in your life. Our team will work with you to make sure your appointments are scheduled at a time that is convenient for the whole family.
5. You'll Want to Show Off Your Smile
With routine dental care, you'll gain confidence that your teeth and mouth are healthy. That's something to smile about! And if you're thinking about a restorative treatment to improve the appearance of your smile, you'll know you have a dentist you can trust.
More Information Is a Phone Call Away!
To learn more about our Seattle practice or to ask our team any questions, call our office today! We care about your family's oral health.
Contact Us