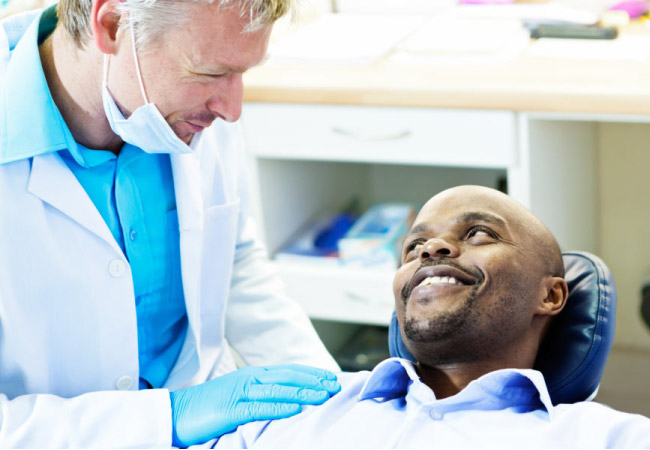 Tooth enamel is the hardest substance in the body, but the need for restorative dental work can still be necessary. Whether it's from neglecting proper oral care or an accident, restorative dentistry can solve your dental problem!
What Is Restorative Dentistry?
Restorative dentistry can diagnose, treat, and manage teeth, jaw, and gum issues. Restoring and repairing damaged teeth or oral structures is important for oral health and function. Though some restorative procedures like dental implants may be thought of as cosmetic enhancement, restorative treatments mainly improve the function of the teeth.
Restorative Dentistry Treatments
Restorative dentistry treatments can help relieve tooth pain, damage, or discomfort. Three examples of popular restorative dentistry treatments include:
Cavities are a common dental issue. Fortunately, cavities are often effectively treated with fillings. Fillings replace the decayed area of the tooth with a material that can match the color of your teeth, mold into the shape of your tooth, and can provide strength and support to the natural tooth!
Whether from decay or trauma, missing teeth or damaged teeth are important to replace as soon as possible. Having all your teeth makes eating, speaking, and smiling more enjoyable and reduces the chance of teeth shifting, facial sagging, and other unpleasant tooth loss effects.
Sometimes natural teeth are lost or need to be extracted to ensure optimal oral health. If this is the case, dental implants may be the best option to replace missing teeth. Dental implants are surgically placed into the jawbone in the open space to act as a base for an artificial replacement.
Restorative Treatments in Seattle
No matter how much you brush, floss, or visit our office for routine dental exams, accidental damage can occur. Receiving restorative treatment in time can make the difference in a minor fix over a costly treatment. If your smile needs a restoration, give our office a call, and we will be happy to help!
Contact Us