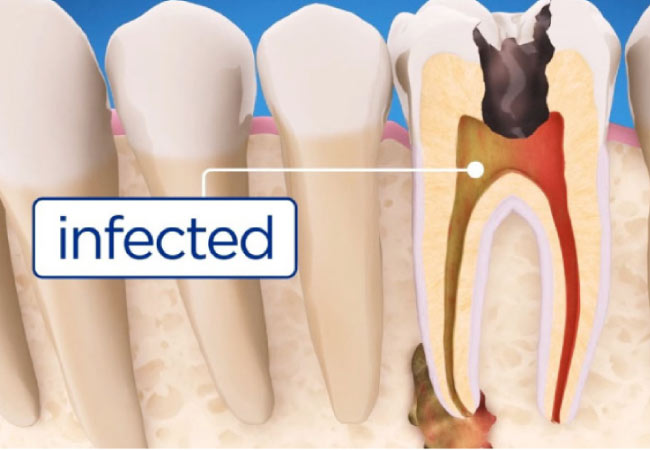 If you are experiencing tooth pain, several thoughts regarding treatment may cross your mind. In case one of those thoughts concerns the hope of not needing a root canal, we've written this blog to help patients like you feel more comfortable and confident. Since there are many misconceptions and myths regarding root canal therapy, here are three common ones!
Myth 1: Root Canal Therapy is Painful
Fear, stress, or uneasiness is often associated with the term root canal due to its past practices. If you are unfamiliar with the treatment, it's only natural to assume the rumors are true. However, advancements in restorative dental treatments have made root canal therapy much more comfortable. Recovery happens in just a few days!
Myth 2: Tooth Extraction is Better
It may seem like tooth pain or discomfort will never be resolved. You might even think that extracting a problematic tooth is the best solution. However, losing a tooth can compromise your oral health, and you will still have to restore what is missing. Instead, you can save money, time, and your tooth with root canal therapy.
Myth 3: Root Canal Therapy Is Temporary
Even though saving your natural tooth is in your best interest, a root canal is not just a step in the process. Root canal therapy has high success rates and can often be followed with a dental crown or other restoration.
Providing proper care to the root canal treatment area is the best way to encourage the longevity of the treatment. When you visit our office for routine care, we will always check the tooth that had a root canal to make sure your dental health is going smoothly.
Learn More About Root Canal Therapy in Seattle, Washington
Did you know any of these myths regarding root canal therapy? If you didn't, you may not know a whole lot about root canal therapy. At Reen Chung, DDS, we're here to help patients learn about treatments that can help them smile again. Contact our office to learn more about root canal therapy!
Contact Us