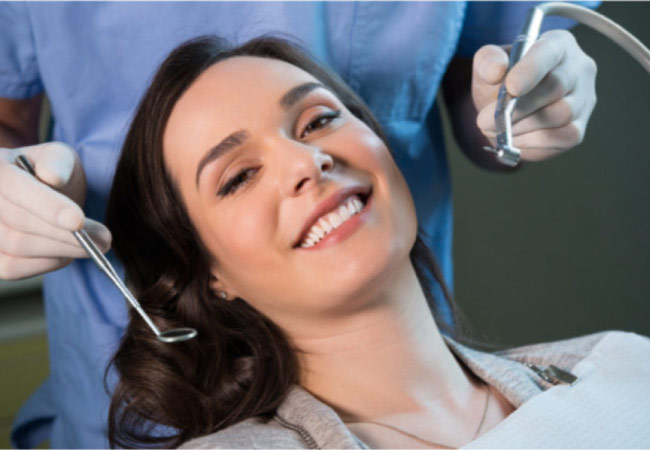 Maybe it's been quite some time since you went to the dentist's office for a regular cleaning and exam. Maybe you go regularly but you're curious about what's actually going on when they're cleaning and checking your teeth. Either way, we're happy to share a little bit more about what Dr. Chung and his team are looking for as they provide these routine preventive services.
Dental Cleaning 101
Your dental cleaning will be done by a dental hygienist rather than the dentist. During this cleaning, your hygienist is checking to see if there is any plaque that's built up on the teeth, or whether that plaque has turned into tartar. They'll also look to see if there are surface stains and any signs of gum disease, like inflamed or bleeding gums.
Dental Exam 101
The dentist steps in when it's time for the dental exam. While they'll be keeping an eye out for some of the same things as the hygienist, like symptoms of gum disease, they'll also be looking for signals of other dental concerns like cavities, misalignment, teeth grinding, and oral cancer. Depending on how long it's been since you had dental images taken, they may also check your X-rays to see if there are any oral health issues developing that aren't visible to the naked eye.
We Welcome Your Questions at Reen Chung, DDS
If you ever have questions about the kind of dental care you're receiving or you'd like to be more active in your healthcare process, we strongly encourage you to ask your dentist or hygienist questions. You should never feel afraid or embarrassed if you want to know more about what's going on with your dental health, and your dental team should be more than happy to help.
Is it time for your next teeth cleaning and dental exam? We'd love to take care of you at Reen Chung, DDS! Our Seattle practice's doors are open for whenever you need help achieving and maintaining a bright, healthy smile.
Contact Us