For those who celebrate Thanksgiving, it's a time to reflect on what you're thankful for, spend time with loved ones, and enjoy lots of delicious food! Are you concerned about what the big Thanksgiving meal might do to your teeth? You'll be glad to know that many Thanksgiving foods are tooth-friendly. Here are the best examples: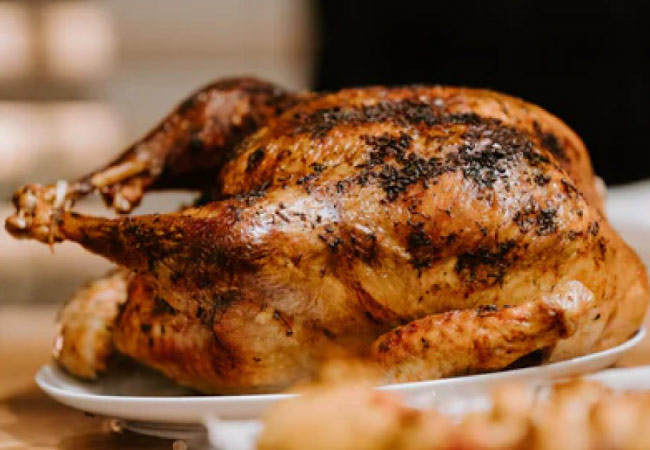 Turkey
The star of the Thanksgiving table is rich in vitamin D, a mineral that supports tooth enamel. Turkey also contains phosphorus, another mineral that keeps your teeth and jawbone healthy. The meat can get stuck in your teeth, so make sure to floss.
Vegetables
Many people set out vegetable platters at Thanksgiving. Pretty much any veggie is great for your teeth because of the nutrients and crunchiness. Chewing on veggies produces saliva, which is your mouth's natural way of fighting plaque.
Cheese
You might see cheese boards this time of year! Cheese is high in phosphorus and calcium, which keep your teeth strong. Cheese also helps balance your mouth's pH level.
Pumpkin pie
The desserts you see around Thanksgiving aren't great for your teeth, but pumpkin pie is a decent choice! Pumpkin contains tooth-friendly nutrients like zinc, vitamin C, vitamin A, and magnesium. The spices in pumpkin pie – cinnamon, nutmeg, and clove – have also been linked to good health. For your smile's sake, don't use a pumpkin pie recipe too high in sugar.
Get High-Quality Dental Care at Reen Chung, DDS in Seattle, Washington
The holiday season is a great time for delicious food, but don't forget about your oral health! Keep brushing and flossing every day to avoid problems. It's also a great time to get in a professional cleaning and exam before the end of the year. If you have any questions about our services or want to schedule an appointment with Dr. Chung, please contact us today!
Contact Us